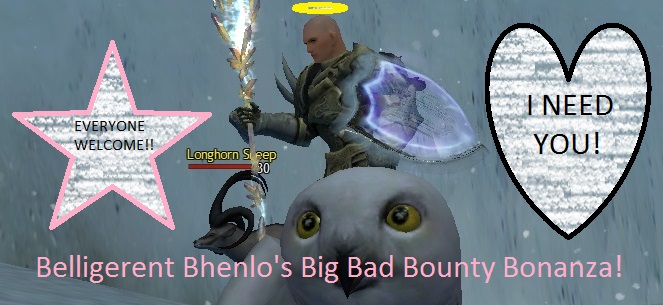 HEY YOU!
YEAH YOU!
THE ONE WITH THE WONKY EYE.
You're invited to Belligerent Bhenlo's Big Bad Bounty Bonanza (Or 6B for short). It commences THIS Thursday (10/10/2013) at 8 P.M. and will go thereafter every week. Usual shenanigans, and a bit of WvW afterwards! All are welcome, the more the merrier. Whisp me in game if you need any more info!!
I will also do a couple of hide and seeks with the winner bagging themselves a NIFTY 1 GOLD. YEAH. 1 GOLD!